Celebrate the festive season with FREE family fun during the Fremantle Christmas Festival. From 4 - 17 December, get in to the Christmas spirit with movie nights, carol singing and special moments of Christmas-y joy!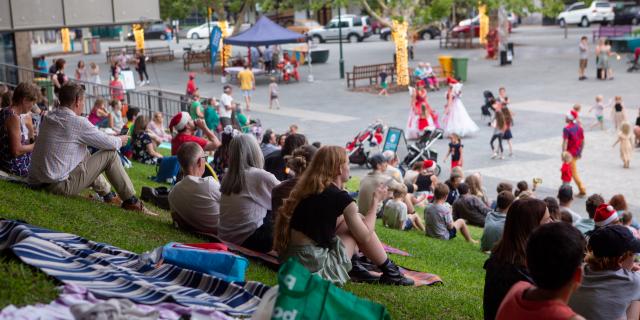 Catch Elf on Friday 8 December and How the Grinch Stole Christmas on Saturday 9 December. Pack a picnic rug, dinner and movie snacks, and experience free Christmas fun in the Koort before settling in to enjoy the movies! 
The Fremantle Toy Library will be hosting activities from 4 pm, there will be roving performances and a visit from the one-and-only Santa Claus from 5 pm plus face-painting a popcorn cart and more! Film commences at 7 pm.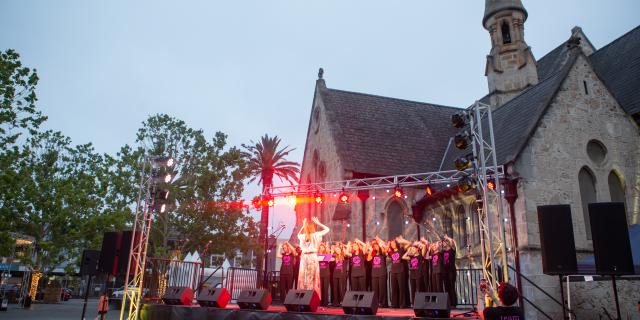 Grab your picnic blanket and join us for a heart-warming night of carols under the stars with your family and friends. The spirit of Christmas will be alive in the heart of Fremantle as you enjoy popular Christmas Carols from local performers at this well-loved event!
The Fremantle Toy Library will be hosting activities from 4 pm, with roving performances from Christmas elves and Santa from 5 pm! Carols will commence at 5 pm.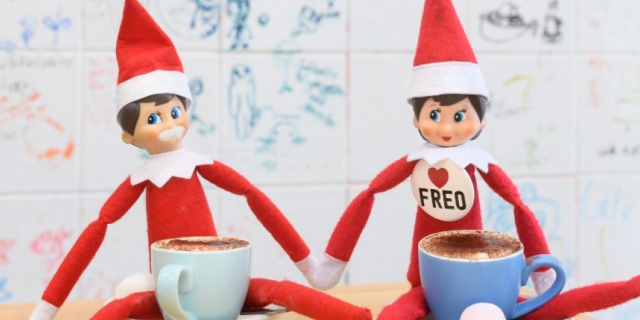 Help! A group of cheeky elves has escaped the North Pole for a coastal break before Christmas and Santa needs your help to find them. Grab your trail map and follow the walkable trail through Fremantle to discover elves hiding in Freo's unique attractions, shops and venues. You could win some great prizes*. 
Collect your trail map at one of the start locations - Fremantle Visitor Centre in Walyalup Koort or the WA Shipwrecks Museum - and follow the trail to find the names of at least 6 elves. Record the names and scan the QR code on your trail map to enter the competition for prizes to be won! 
Don't forget to take advantage of these special offers at FOMO while in Fremantle:
MAD MEX: $1 Churros with any main meal**
STRIKE | HOLEY MOLEY: Special family deals available - just $48 for a family of 4 to bowl or play mini golf*. 
GET CHUNKY: Special Christmas flavours available exclusively in store 1 Dec - 22 Dec*. PLUS Get Chunky Christmas cards, also available in store. •Festive Chunk cookie- vanilla dough, milk & semi sweet chocolate chips & Christmas M&M's. •Chocolate Cookie dough rum balls filled with milk chocolate chips and rolled in desiccated coconut. •Passionfruit Pavlova cookie: Passionfruit dough with white chocolate chips and a cream cheese frosting centre. Each cookie is covered with a passionfruit glaze and chunks of meringue. •Chunky Gingerbread cookie.
SPEEDFIT: SummerFit Trial Pack - 2 sessions, pre workout supplement and post-workout shake for only $59.95. Inclusions: 2 SpeedFit Sessions - Just 20 mins each, induction to SpeedFit, pre-workout supplement, one on two SpeedFit EMS training, post-workout shake, free bodysuit hire*.
*Terms and conditions apply. See in store for details. 
**Offer only available with any main meal purchase at Mad Mex FOMO from 08/12/23-09/12/23. Terms and conditions apply. See in store for details.